---
Nhat is the fourth Vietnamese staff member to join Sobokuya.
He lives in the unfamiliar Japanese countryside, works hard as an apprentice carpenter and commutes to work by bicycle here in hilly Hokuto.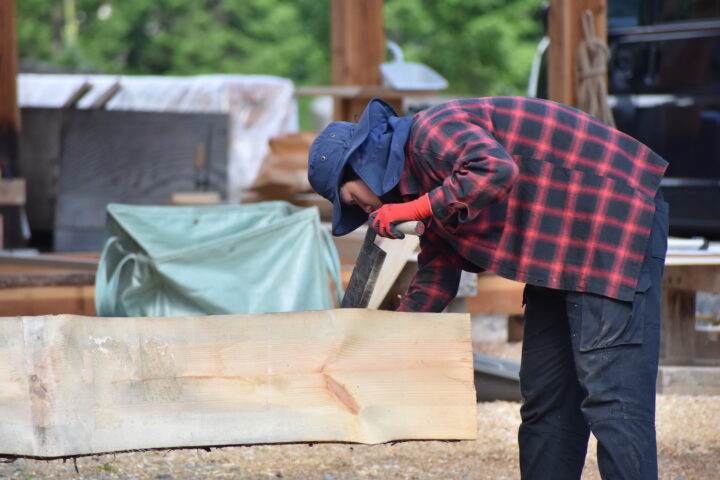 Peeling logs
He recently passed the written Japanese driving test with flying colours and obtained a car licence.
"I am not confident that I can get a car licence in Vietnamese. It's amazing just to think about it from the opposite perspective."
The same can be said of the senior Vietnamese staff, Dong and Tue. They have made amazing progress in a short time.
Nhat is now working hard at peeling logs and supporting the building projects and fellow staff.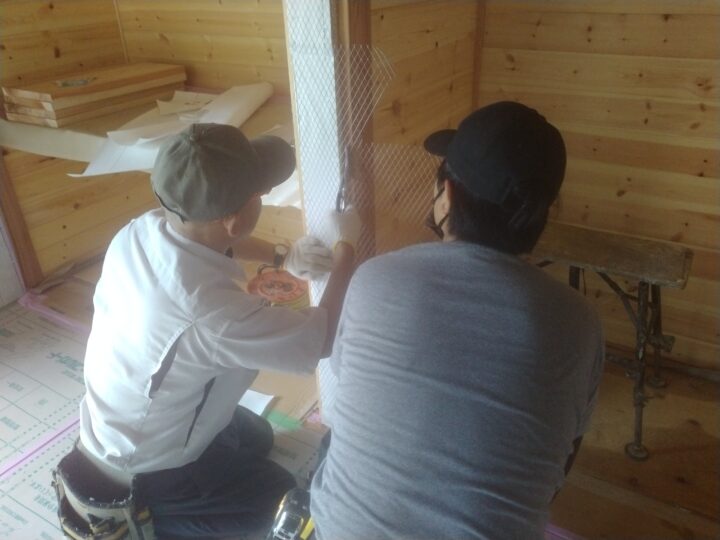 Plastering support
Nhat and Tue.
They are carpenters, fellow-companions, somewhat like brothers, and seem to have grown a master-student relationship.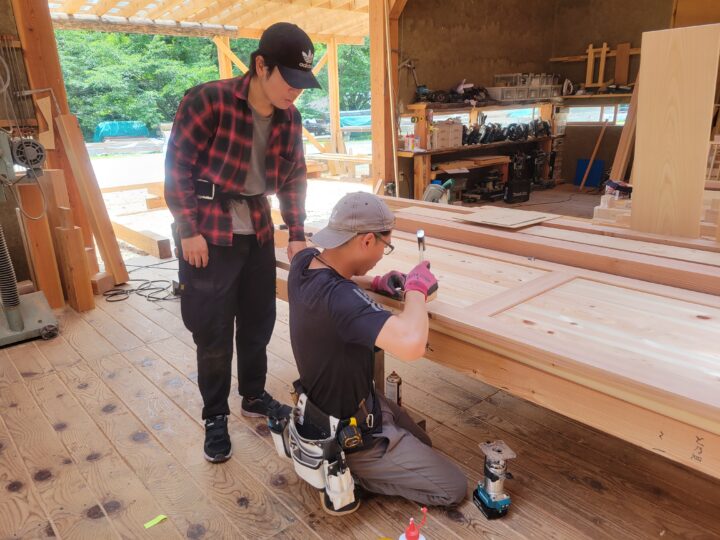 Tue making the fittings and Nhat supporting him.
He teaches his juniors exactly what he has learnt.
Tue, who has been making wooden fittings for a little over a year, has been both strict and kind to his juniors.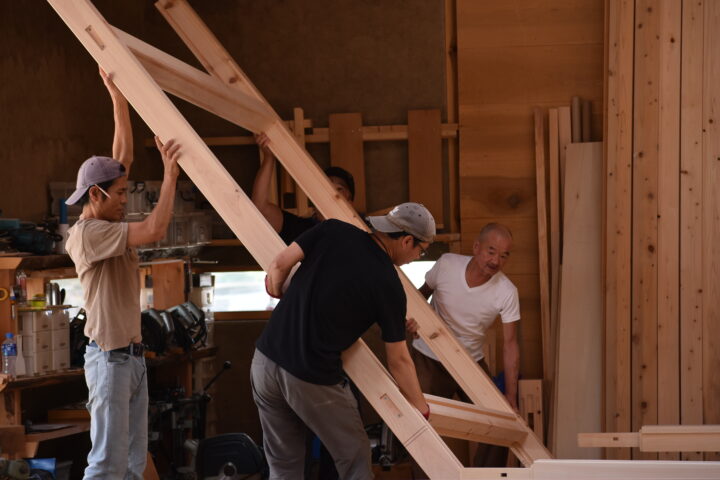 Temporary assembly
Tue is able to hold his own opinions (and think hard in order to hold them) and communicate well.
His growth over the past year is most likely due to this positive attitude.
Not only at work.
He is a mood-maker at every drinking session.
The fun and enthusiasm of his ideas are a special ability.
This is likely what Nhat sees in him too.
We hope he will continue to work hard as a bridge between Vietnam and Japan.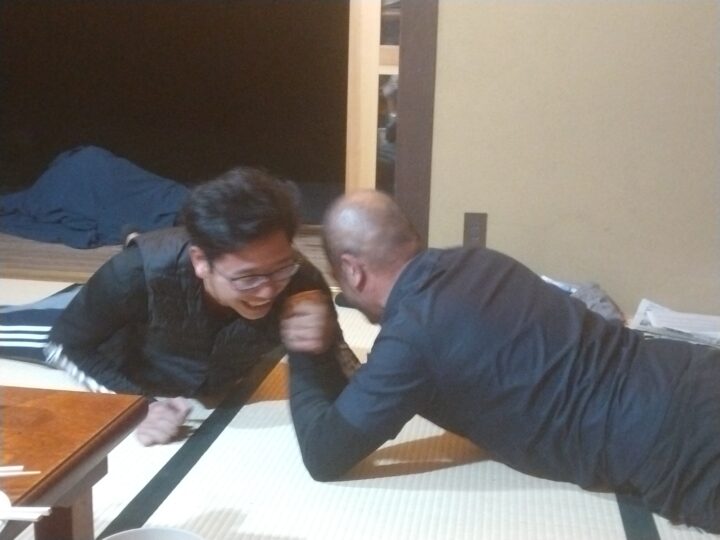 At drinking parties, arm-wrestling starts immediately.
---