2023.08.23(Wed)
JAPAN ReWOOD 2023
JAPAN ReWOOD 2023
---
Sobokuya had the great pleasure of attending the JAPAN ReWOOD 2023 exhibition as an exhibitor.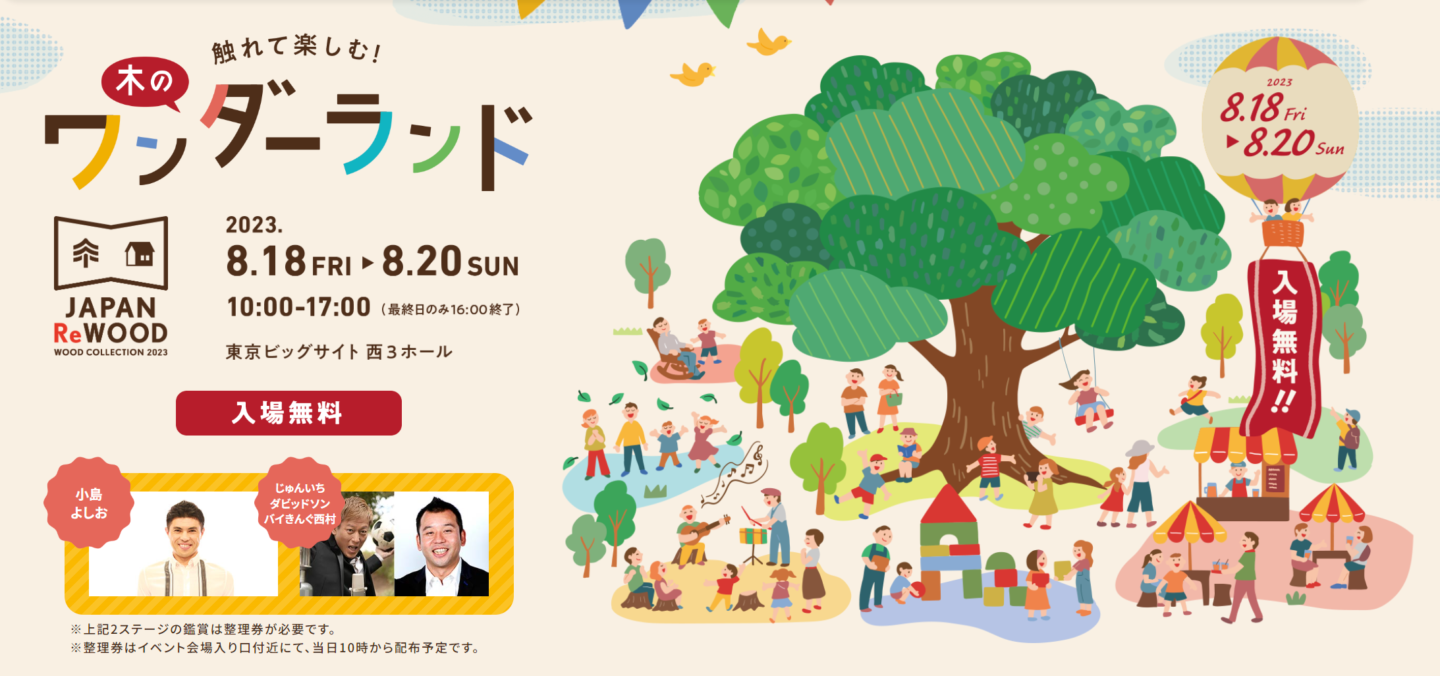 JAPAN ReWOOD is a sub-event of the larger Wood Collection event held in Winter, which Sobokuya also attended. This summer event is on a smaller scale but still brought plenty of companies and people to it. We are very grateful to everyone that took time out of their busy schedule to visit our booth during the exhibition.
We are looking forward to attending future exhibitions both inside and outside of Japan. We will make sure to announce any future events through our homepage or on social media. For further details about our experience and our booth at ReWOOD this past weekend, we have written a detailed blog entry that goes deeper into the creation of the remote-working booth and our time at the exhibition.
Sobokuya's Remote-Working Booth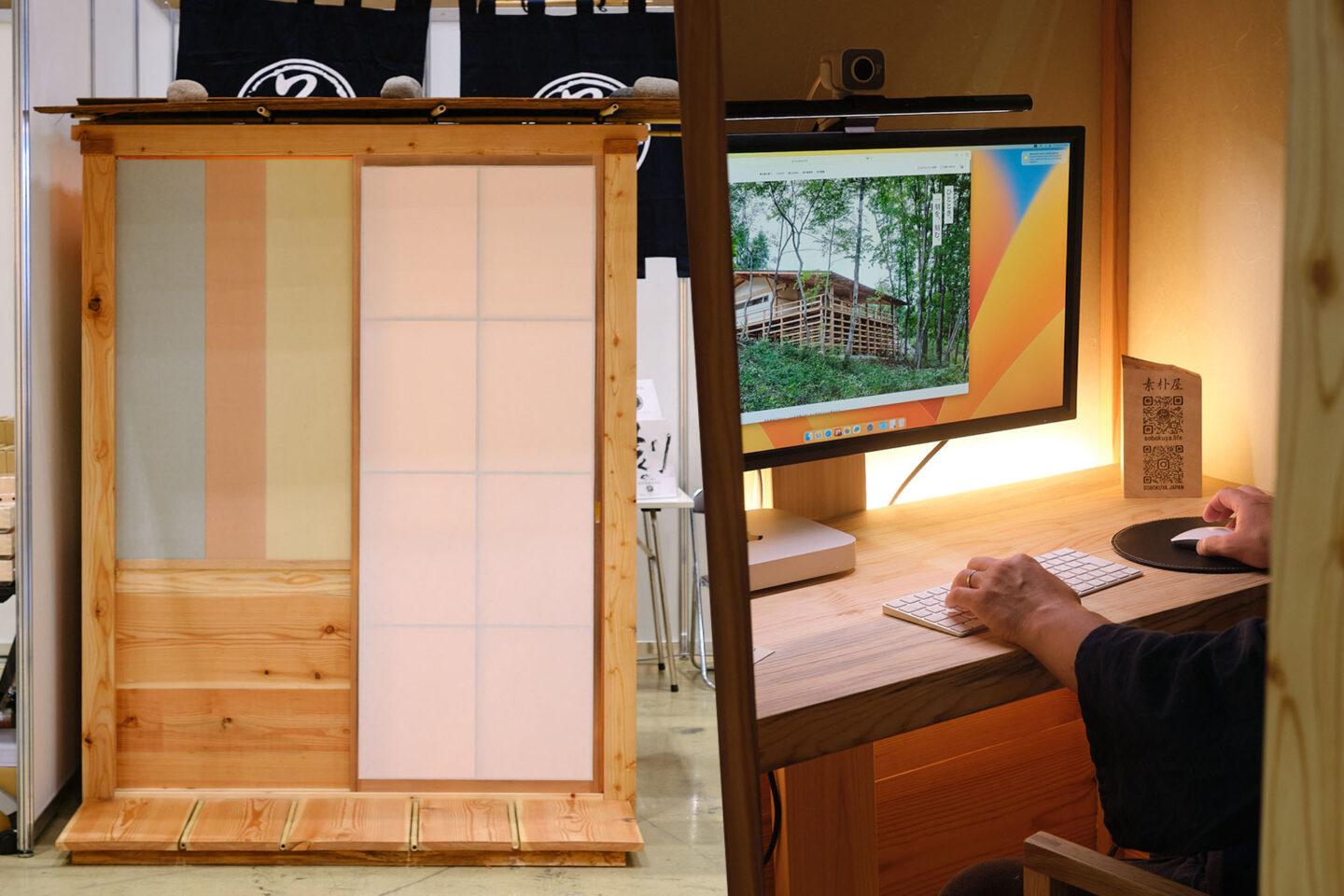 Sobokuya's booth featured our newly designed remote-working booth. A space for focused work where one can be engulfed by the soothing scent of wood. Uniquely for the event, we added a simple roofing to the booth made out of sugi bark. The concept behind the remote-working booth is that with the increase of remote work, many lack a dedicated space to focus on their work, a space that lets one separate work life and personal life. By utilizing a compact workspace booth we can create an office space where one can focus on work, studies, or other activities in private.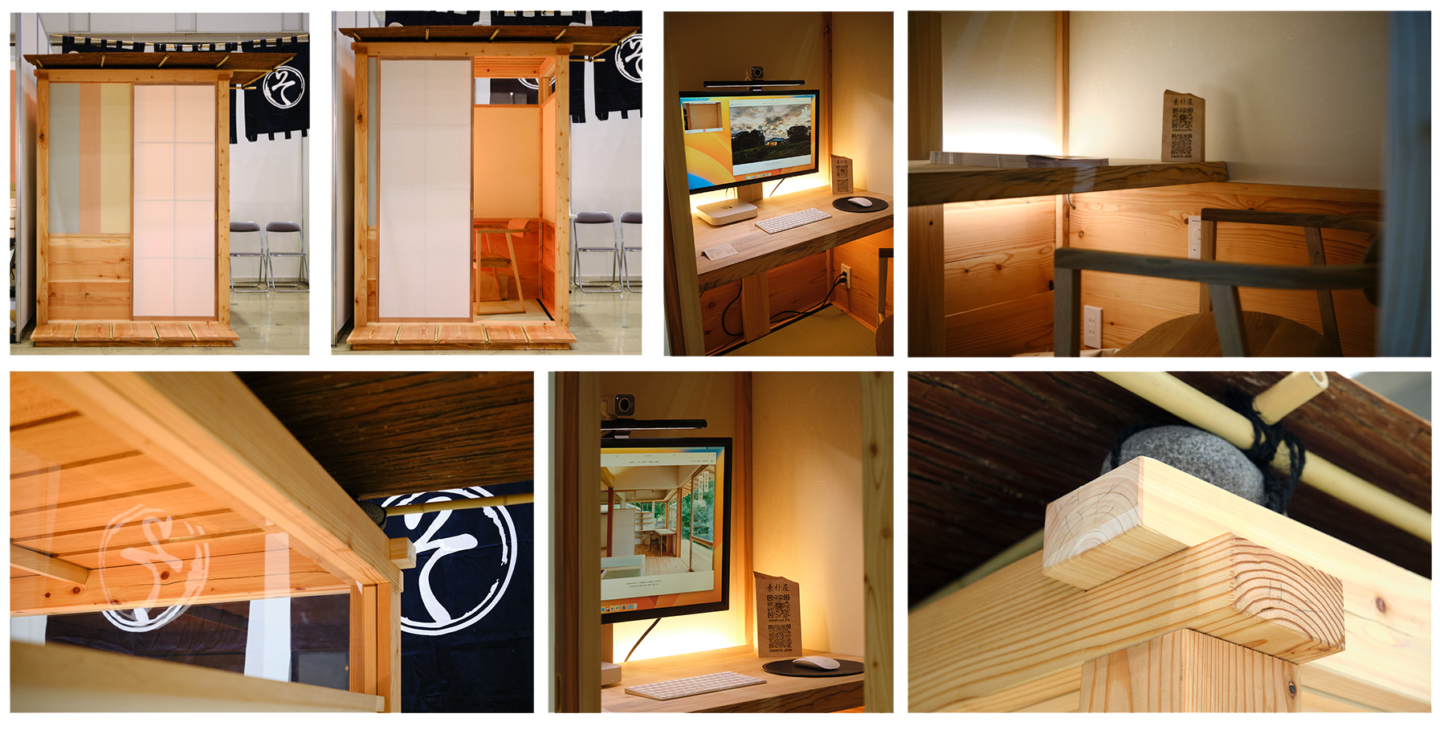 The booth is made to order and can be customized depending on individual requirements and tastes. The baseline price for the booth exhibited is 880,000 yen, the cost of an order-made booth will vary depending on what design and material alterations are made. A simpler booth will be cheaper than the baseline price, and a more complex or larger booth will increase the final price.
Get in touch through our contact form or through our newly launched online shop site if you are interested in a remote-working booth of your very own.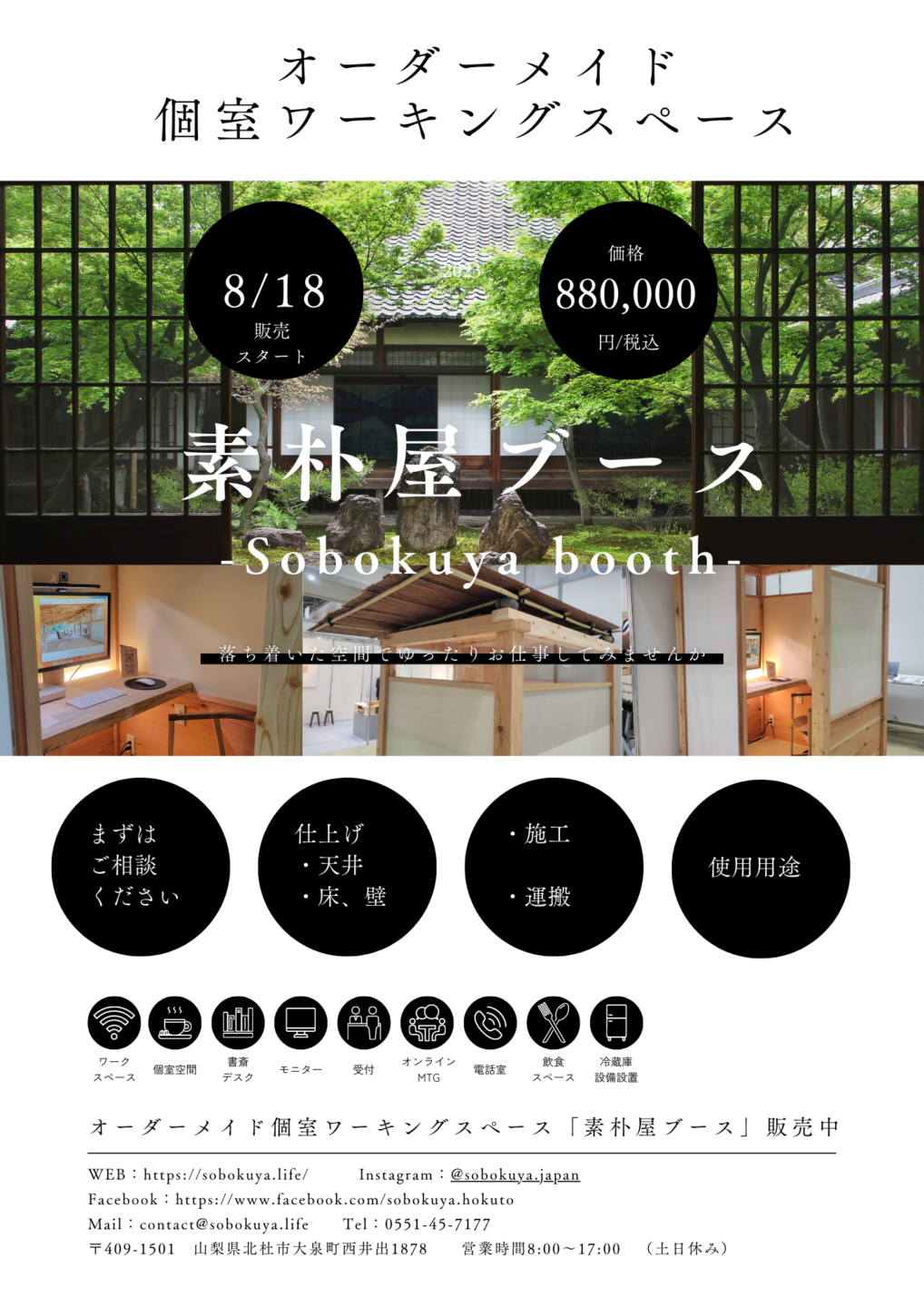 External Links
---