---
The Big 5 Dubai Event
Sobokuya is currently attending the Big 5 Dubai event at the Dubai World Trade Center, participating in a shared booth hosted by IWS Ltd. As of writing, we are now entering the 3rd day of the event, which runs from the 5th to the 8th of December.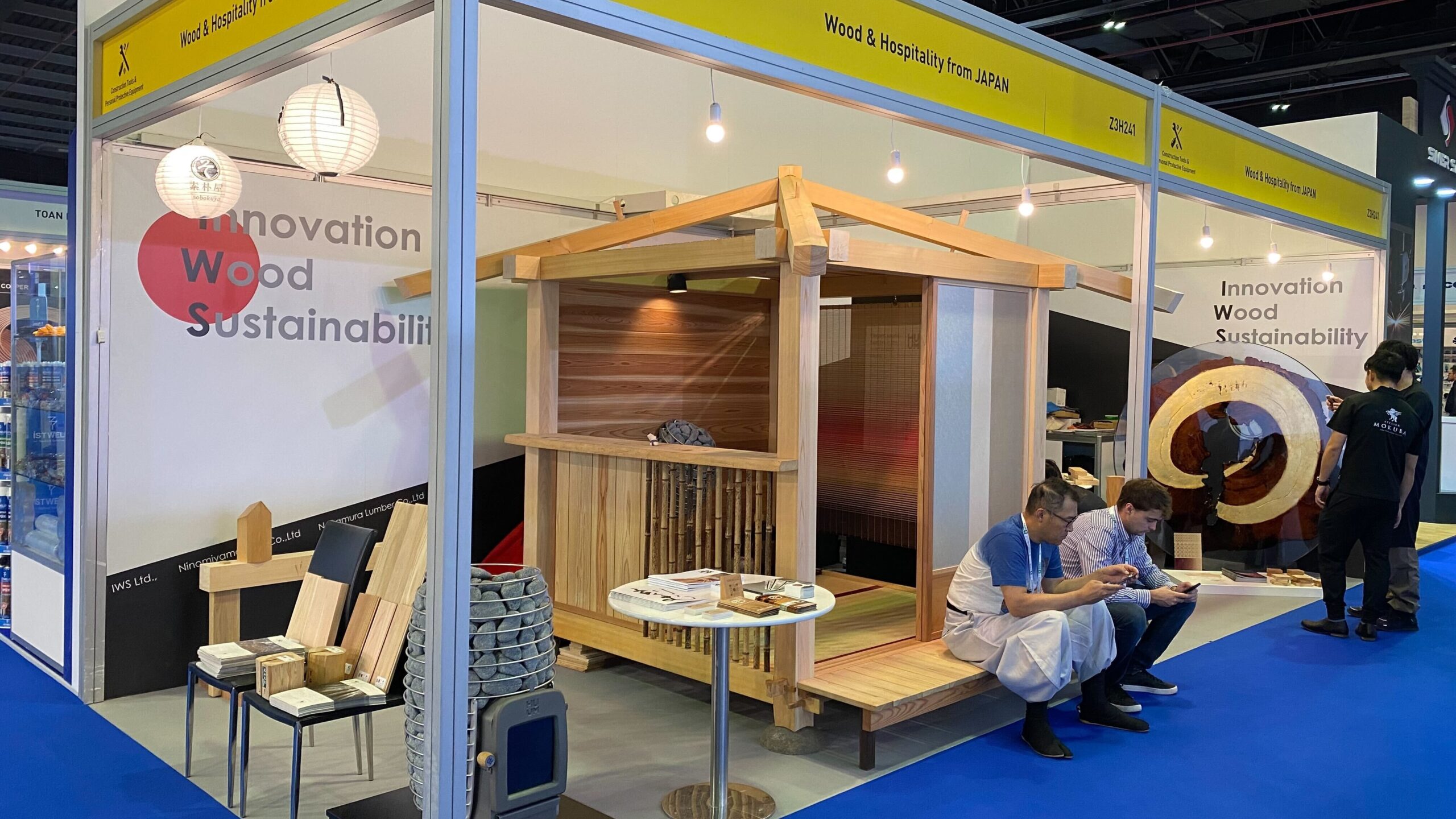 The booth, titled Wood & hospitality from Japan, represents Japan's wood industry at the event. Showcasing architecture, wooden design, and Japanese timber. Sobokuya's main contribution to the booth is our original tea house, but we also brought information about our interior design and timber offerings to the event – of course, we are also happily sharing details about our architectural projects.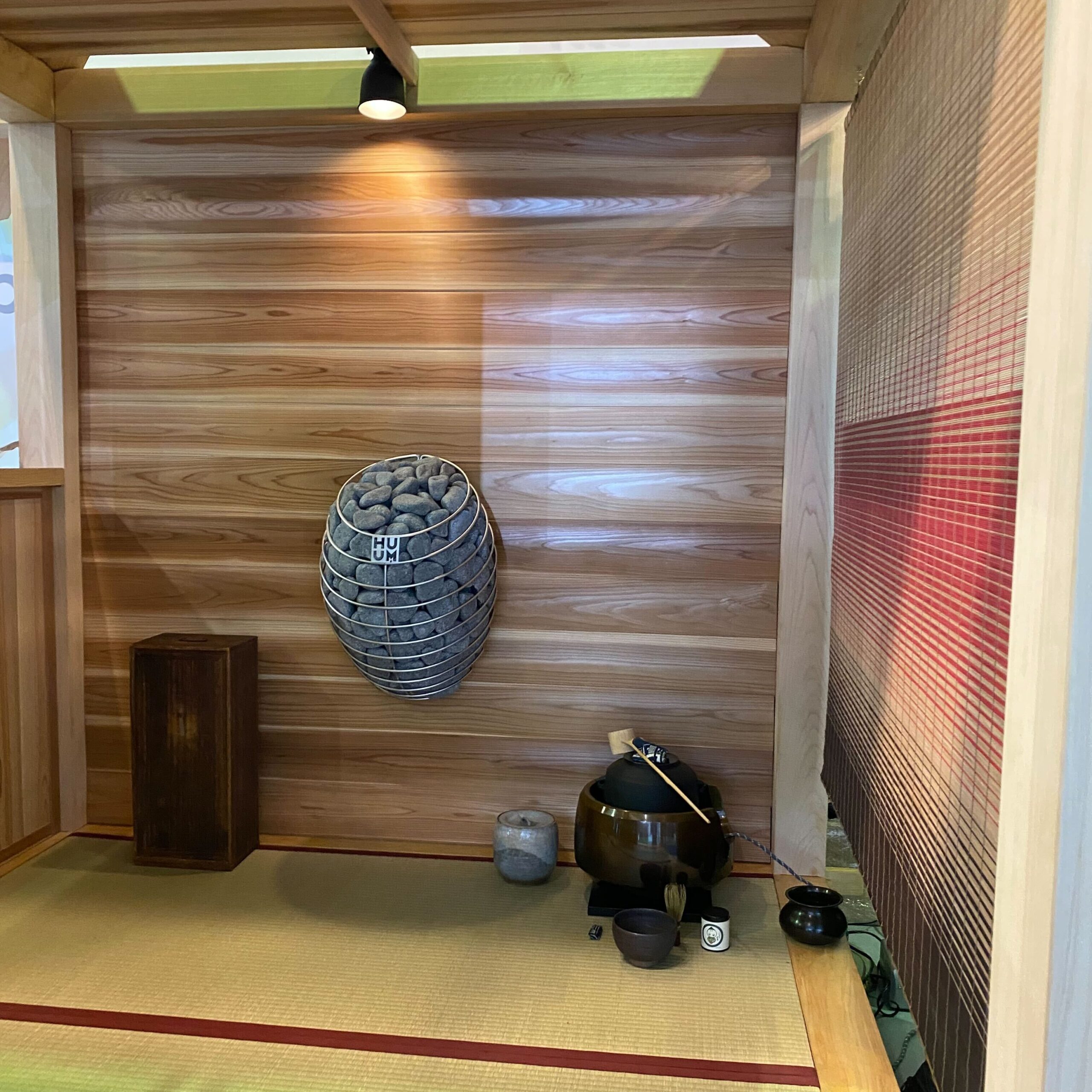 We are not just sharing information about our works and products, but we are also sharing Japanese hospitality – as implied by the booth name. Our Managing Director Hisashi Imai is on location at the event showcasing not only woodworking techniques but also the mediating charm of a Japanese tea ceremony. With matcha green tea prepared inside the tea house in a traditional Japanese manner.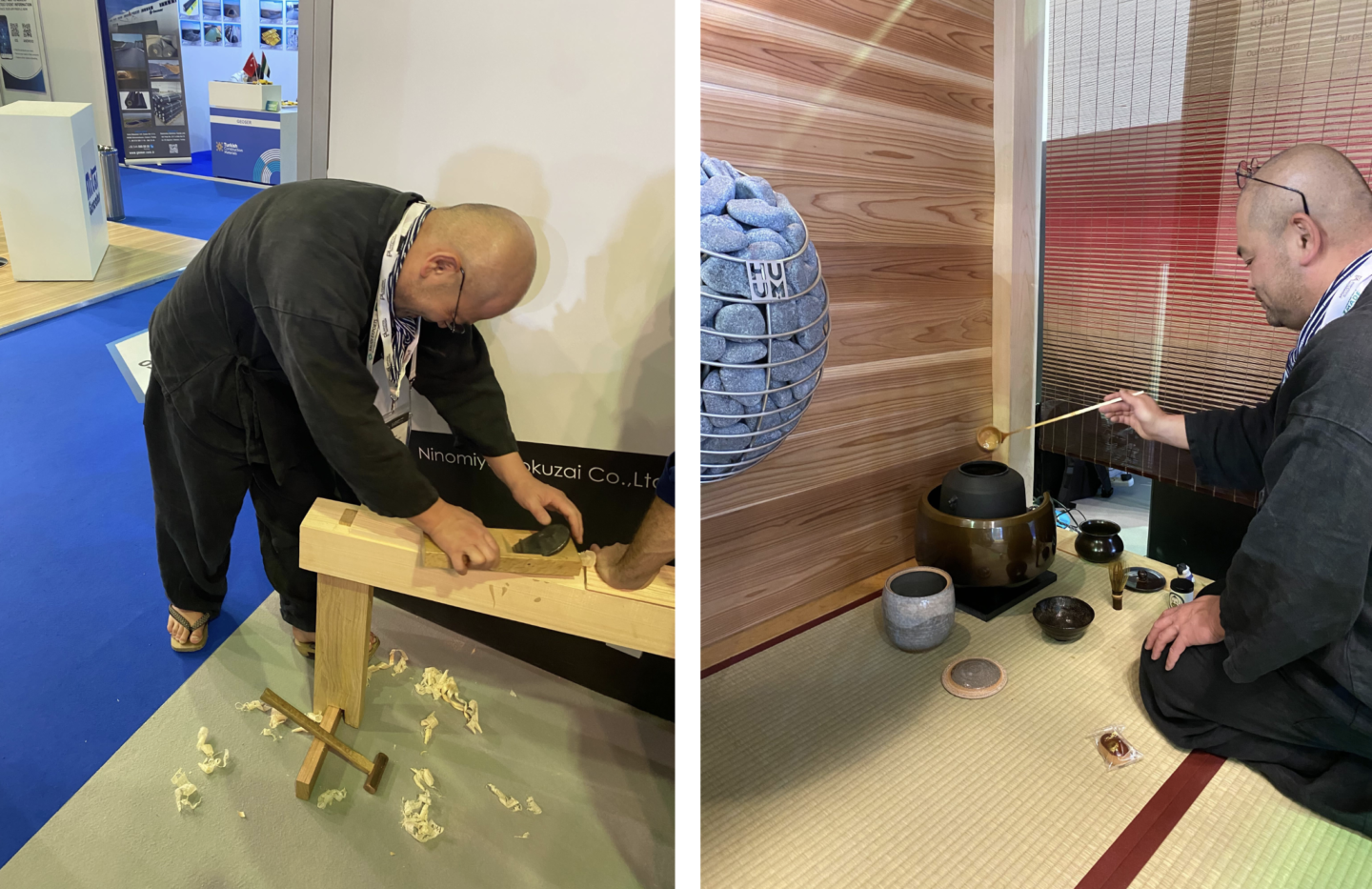 We hope that we have successfully given our visitors a strong impression of Japanese architecture, craftsmanship, culture, and most importantly, our grand hospitality. We look forward to the remaining days of The Big 5 Dubai event, and we will be sure to give anyone visiting our booth these remaining days a warm welcome.
If you have found us through the event and wish to learn more about Sobokuya be sure to browse our various articles and check our gallery – or contact us directly with any inquiries you may have.
Further Reading
Design Journey: Sobokuya's Tea House
2022 – 2023 Pamphlet & Brochures
[Exhibition] The Big 5 Dubai in UAE
---