---
Sobokuya recently acquired new premises in Tokyo. The Tokyo division of Sobokuya is scheduled to open in August, the office will act as an extension of the Yamanashi office in Tokyo, as well as a Sobokuya-inspired café spot.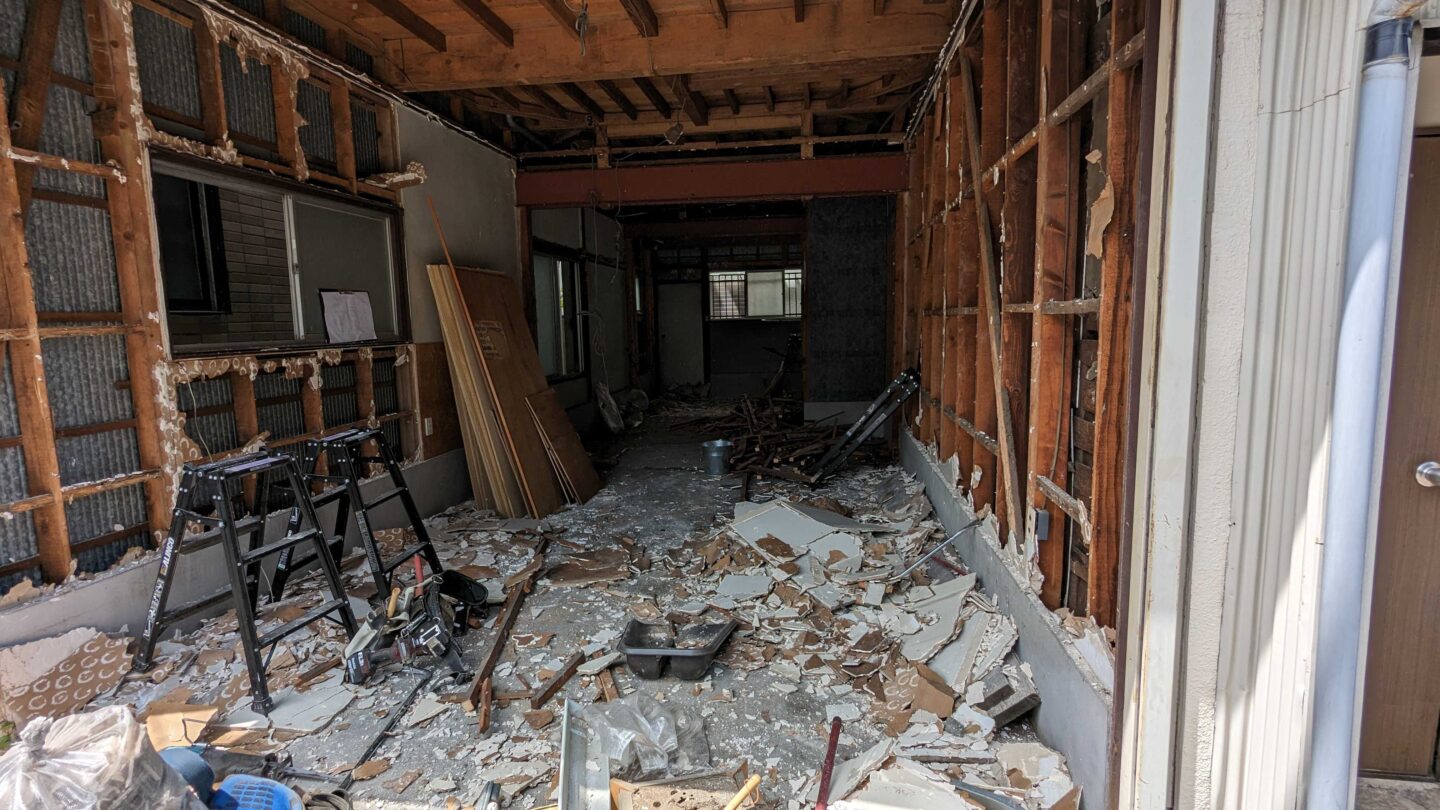 The two-floor building is located in Nezu, the old town of Tokyo. The location was chosen as it is located within Tokyo and has more of a rustic feeling than many parts of Tokyo – an atmosphere befitting a Sobokuya office. The old building is seeing a full renovation, with inner walls and ceilings torn open to be replaced.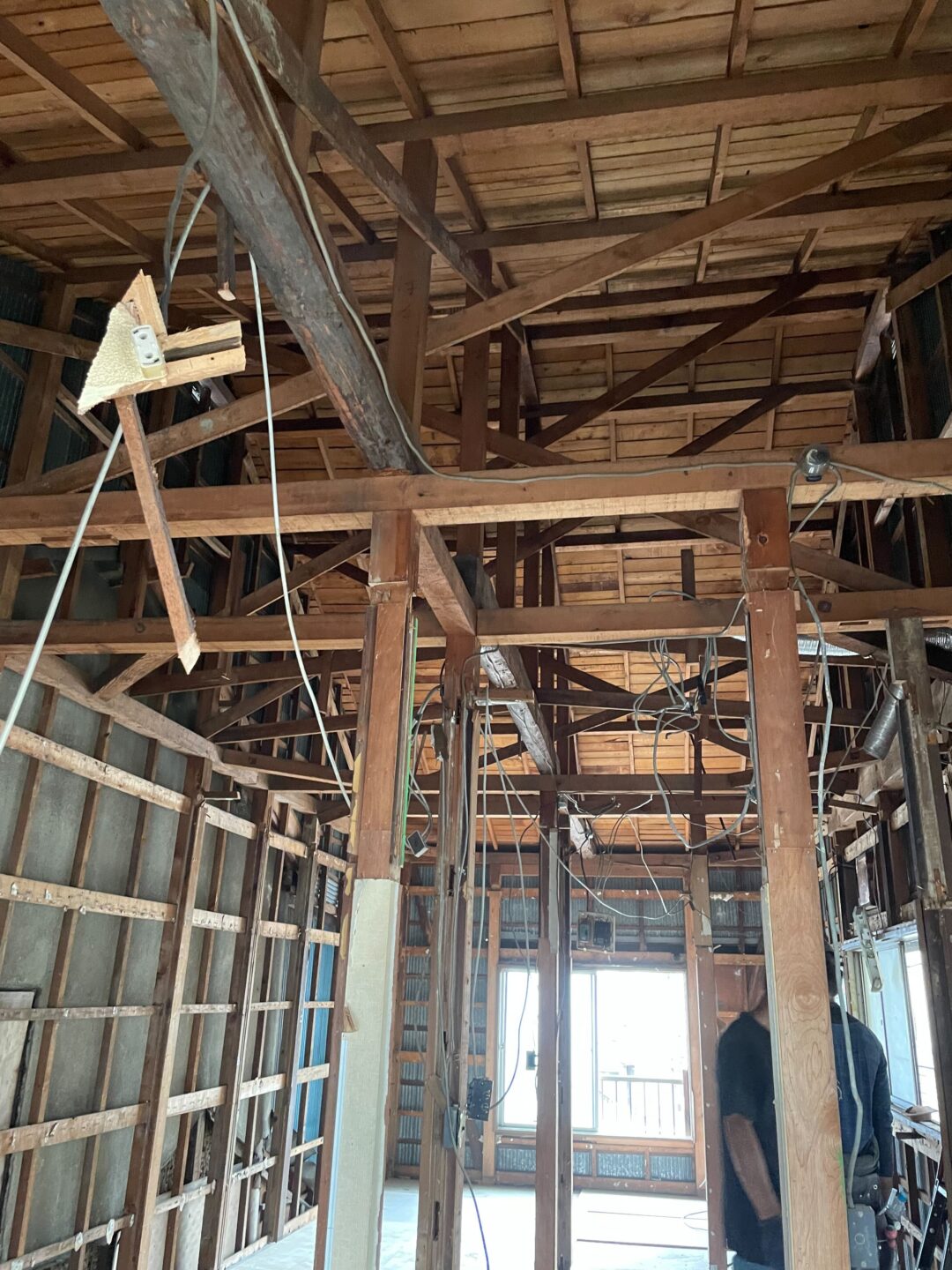 On the second floor, the low ceiling was torn away to expose the inner roof. There's enough room above where the ceiling was to build an entire loft! But the plan is to keep this a singular open floor, giving it a spacious feeling. The second floor is intended to host the main office, where tasks and projects are carried out in a similar fashion to the main office in Yamanashi.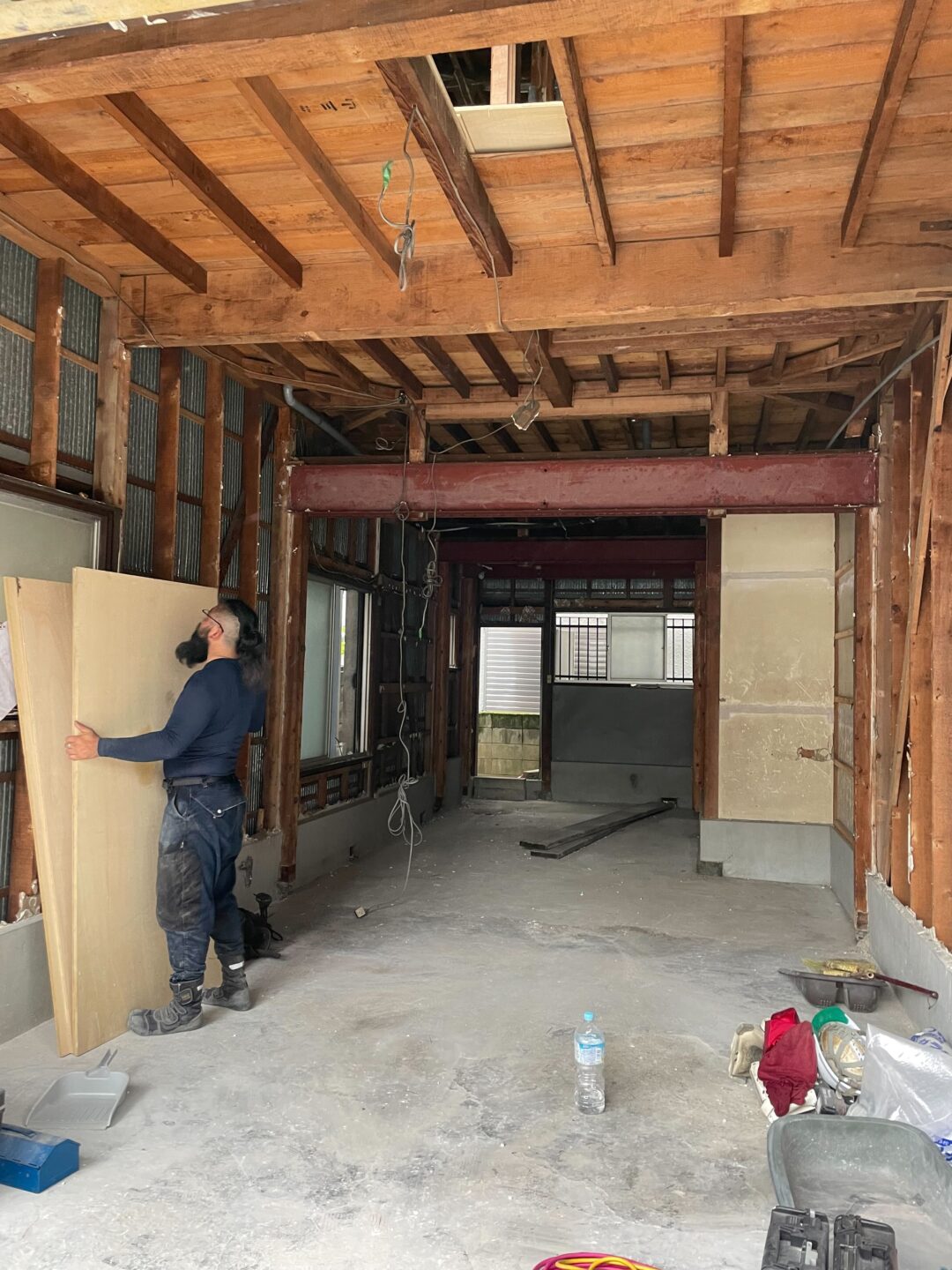 The lower floor will be re-designed as an open, inviting, space hosting a large natural wooden table and a café space. Complete with a kitchen in the back where staff will be able to cook up a slew of dishes.
Future updates will be shared as the project processes, be sure to check back regularly for construction and design updates!
---